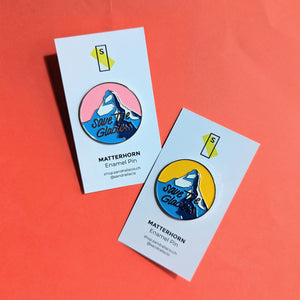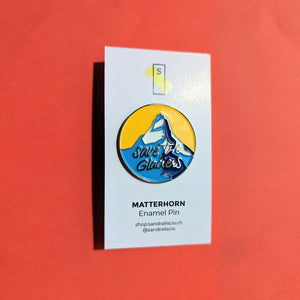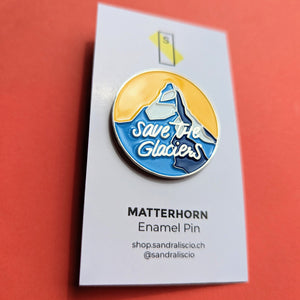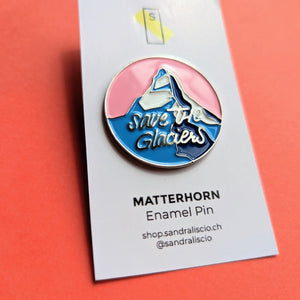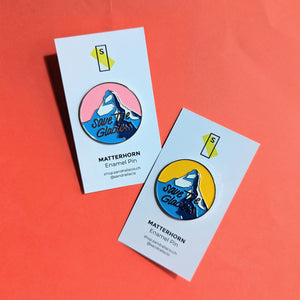 Matterhorn Save the Glaciers - Enamel Pin
Matterhorn Save the Glaciers
ENAMEL PIN
This pin is part of SAVE THE GLACIERS, a limited edition collection raising awareness of Switzerland's beautiful and endangered glaciers.

I am donating 20% of the proceeds from this collection to the Swiss Association for Climate Protection, which launched the Glacier Initiative. Their goal is to eliminate emissions by 2050, to anchor the objectives of the Paris Climate Agreement in the Swiss Constitution and to promote climate protection in Switzerland.
I believe in more than just 'raising awareness' of endangered glaciers, I believe in taking action, positive change and education.
Each pin is plated in gold nickel and comes with a rubber clutch to ensure they don't move around.
Size 35mm ⌀
Designed by Sandra Liscio
© All rights reserved. This work is protected by Copyright. No part of this work may be copied, stored, transmitted or distributed in any mode whatsoever without my express prior written approval.