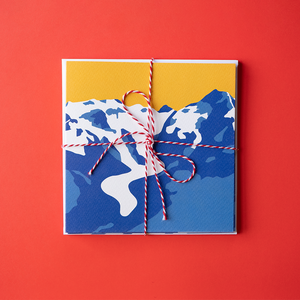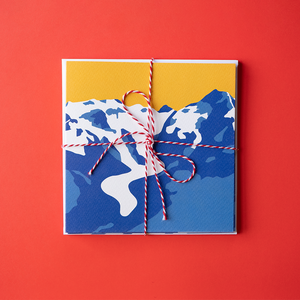 Save the Glaciers - Yellow - Set of 6 Cards
These cards are part of SAVE THE GLACIERS, a limited edition collection raising awareness of Switzerland's beautiful and endangered glaciers.

I am donating 20% of the proceeds from this collection to the Swiss Association for Climate Protection, which launched the Glacier Initiative. Their goal is to eliminate emissions by 2050, to anchor the objectives of the Paris Climate Agreement in the Swiss Constitution and to promote climate protection in Switzerland.
I believe in more than just 'raising awareness' of endangered glaciers, I believe in taking action, positive change and education.
14.8x14.8cm

Printed onto 300gsm Tintoretto Gesso white card, blank inside
Supplied with recycled white envelope

Packed in a clear biodegradable & compostable clear bag

Designed by Sandra Liscio